Vitamin C: High Vitamin C Foods | 50 Best Vitamin C Foods List
Vitamin C is a water-soluble vitamin needed for normal growth and development. Water-soluble vitamins dissolve in water. The remaining vitamins leave the body through the urine.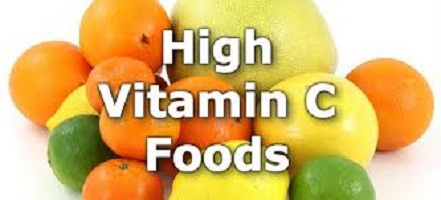 Although the body stores a small amount of these vitamins, it should be taken regularly to prevent deficiency.
Related >>> Cashew Fruit Juice- A Natural Source of Vitamin C
Vitamin C is an essential nutrient needed for skincare, blood vessels, bones and cartilage, and wound healing.
Functions of Vitamin C
Vitamin C function is vital for the growth and repair of tissues in all body parts. It is also used to:
Create an important protein used to make skin, tendons, ligaments, and blood vessels
Heal wounds and form scar tissue
Repair and maintain bones, cartilage, and teeth
It protects the cells against oxidative stress, which in turn protects against certain diseases, including cancer.
Vitamin C like zinc and vitamin A, also assists in boosting your immune system.
Vitamin C is one of the many antioxidants-Antioxidants are nutrients that prevent further damage caused by free radicals.
Free radicals are produced when your body breaks down food or when exposed to cigarette smoke or radiation.
The development of free radicals over time is mainly responsible for the aging process.
Free radicals can play a role in heart disease, cancer, and other related conditions such as arthritis.
Help in absorbing iron
Finally, for many years, vitamin C has been a prevalent home remedy for the common cold.
Foods high in vitamin C include guavas, bell peppers, strawberries, kiwifruit, oranges, papayas, broccoli, tomatoes, kale, and snow peas. The current concentration (% DV) for vitamin C is 90 mg.
The body cannot make vitamin C on its own. It does not retain vitamin C. It is therefore vital to include plenty of vitamin C-rich foods in your daily diet.
Vitamin C in Fruits & Vegetables: Fruits & Vegetables that is high in Vitamin C
Fruits and vegetables that contain 12 mg or more vitamin C per reference amount (20% of the Daily Value per reference amount) are appropriate to carry a label "high in vitamin C"
Vitamin C in fruits and vegetables that are high in Vitamin C include:
Honeydew

Lemon
Lime
Melon

Apricots
Beans Yellow Snap
Bell Pepper
Blackberries
Broccoli
Brussels Sprouts
Cabbage

Green
Cabbage, Pe-Tsai
Cabbage, Red
Cantaloupe
Carambola
Spinach
Squash, Summer
Strawberries
Sweet Potato
Tangerines
Tomato
Watermelon Cauliflower

Pineapple
Potato
Prickly Pears
Pummelo
Radishes

Okra
Onion
Orange
Papaya
Pepper, Le Rouge Royale

Raspberries
Rutabagas
Cauliflower, Green
Collard Greens
Chili Pepper, Hot
Gooseberries
Grapefruit

Guavas
Kiwifruit
Fruits & Vegetables that Provide a Good Source of Vitamin C
Fruits and vegetables that contain 6 mg to less than 12 mg vitamin C per reference amount (10-19% of the Daily Value per reference amount) are appropriate to carry the label "good source of vitamin C"
Banana
Artichoke
Blueberries
Carrot
Asparagus
Celery
Cherries
Sweet corn
Beans
Cucumber
Greens Bean
Mango
Nectarines
Peaches
Pear