Yam Recipes Archives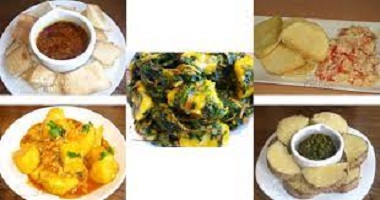 Yam recipes – Yam is a tuberous root crop that is high in carbohydrates and B vitamins and is, of course, a staple food in Nigerian households.
We eat and cook our Yams in a variety of ways, from simple boiled Yam to the majestic Pounded Yam.
Learn how to make your favorite Yam recipe by looking through the recipes below.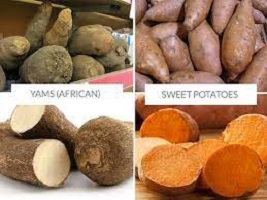 Yam Recipes ~ How Do You Cook Yams How to Make African Yams
How Do You Cook Yams | How to Make African Yams?
What's yam, and how do you cook yams?
First and foremost, may I blow your bubble and inform you that yam is a vegetable… A tuberous root vegetable, to be precise!
More importantly, yam and sweet potatoes are not the same things. They are not interchangeable. In today's post, I'll teach you how to cook African yam to perfection at all times, as well as other recipes that you can use it in …… Keep reading>>>>>>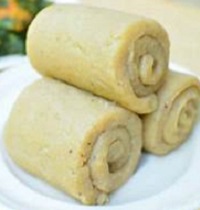 This is where you read about Nigerian fufu and soups, how to make fufu, and all the Nigerian Fufu recipes with soups (video) in one place:
Just name it, fufu Nigerian food comes in different varieties – pounded Yam, Semolina Fufu, Garri, Santana, Eba, etc. Keep Reading >>>>>>>
Yam: Benefits & How to Cook African (Puna) Yam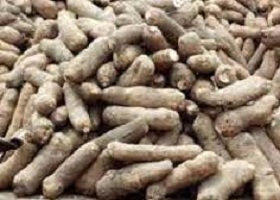 Yam, found largely in Africa, Central America, and the Caribbean, is different than the vegetable we think of as a yam.
Yams are best for those following a paleo, grain-free, and whole30 diets; also, they are a great source of real food carbohydrates
The U.S. version of yam is, in fact, a variation of a sweet potato! While sweet potatoes are medium in size with smooth skin, sweet flavor, and moist mouse feel, yams are much larger and longer in size. …… Keep reading>>>>>>
Egg Sauce | Delicious Breakfast Sauce for Boiled Yam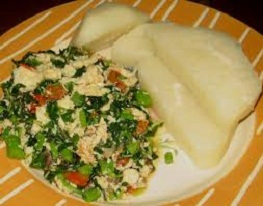 Egg sauce is just one of the many egg recipes that I love. Eggs are versatile. You can use eggs for baking and preparing almost every snack in Nigeria.
Eggs are an incredibly versatile food. From egg sauce to scramble to poached, there are many ways to cook an egg exactly the way you like it. …… Keep reading>>>>>>
Water Yam Fritters AKA Ojojo – How to Make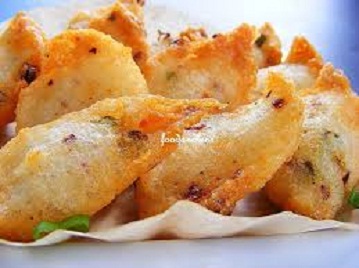 Water yam is one of the core ingredients in making ojojo. Ojojo is a Yoruba word that means grated, spiced-up, and deep-fried water yam, a traditional Nigerian snack or finger food.
Sometimes, it's called water yam fritters in English because when grated, it looks like fritters. This Nigerian celebration food is appropriate for vegetarians. …… Keep reading>>>>>>
Pounded Yam | How to Pound Yam from Scratch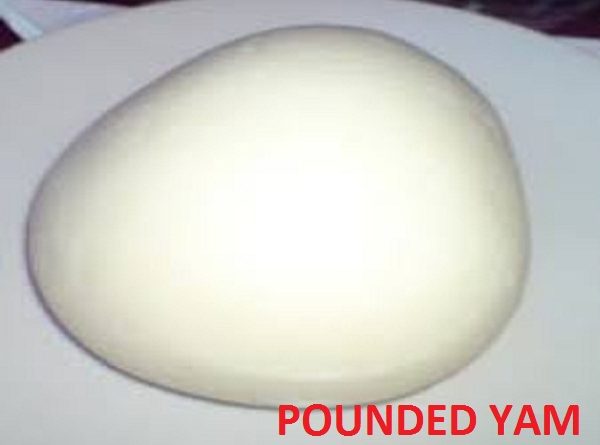 Pounded yam is one of the many yam recipes in Nigeria that is eaten with varieties of Nigerian soups. I like it best when it is served with egusi soup.
Yam is in the class of roots and tubers that are a staple of the Nigerian and West African diet. Consuming yam offers some 200 calories of energy per person daily.
Nigeria is one of the world's producers of yam so it is cheaper here than in other the country. …… Keep reading>>>>>>
Asaro: How to Cook Yoruba Mashed Yam Porridge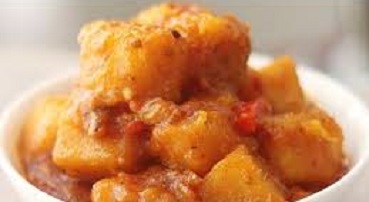 Asaro, as it is called in Yoruba, needs no introduction. It is a special type of mashed yam porridge native to the Yoruba in Nigeria.
This popular Nigerian mashed Yam and Tomato stew-infused dish has a unique color, feel, and taste.
Especially for You >>>> Vegetable Yam Porridge (Ji Akwukwo Nri) with Ugba
Asaro Nigerian food is either prepared very mushy or you can have it part mushy, I prefer part as I'm not a fan of mushy or pureed foods.
Some people also like adding vegetables to it but you can choose to have it without vegetables, this recipe shows you how to prepare both Continue reading>>>>>>
Vegetable Yam Porridge (Ji Akwukwo Nri) with Ugba
Vegetable yam (Ji akwukwo nri) just as the name states is a dish made with boiled yam, palm oil, shredded oil bean seed, and vegetables.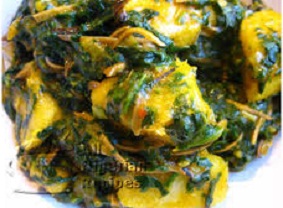 Different types of leafy vegetables can go with the yam staple: fluted pumpkin, green Amaranth, water leaves, spinach, etc.
Especially for You >>> Egg Sauce | Delicious Breakfast Sauce for Boiled Yam
I know you might be wondering what the term "Ji akwukwo nri" means.
In a few words, Ji akwukwo nri is an Igbo language word for yam and vegetable dishes.
Ji is an Igbo name for yam while akwukwo nri is an Igbo name for edible vegetables. …… Keep reading>>>>>>
Recipe of the Day: Nigerian Beans and Yam Porridge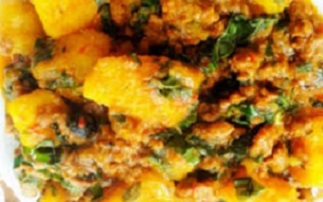 Recipe of the day, Nigerian beans and yam porridge is a classic dish that has been passed down for generations. I like calling it a feast in one dish because it is delicious and extremely filling continue reading >>>>
Yamarita with Shrimp and Mushroom Sauce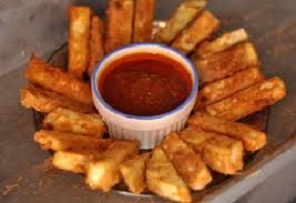 Yamarita is everybody's fan; it is one of the most popular Hausa foods where it originates.
Yamarita is a plain boiled yam that is covered in egg, flour, ginger, garlic, and salt. Not forgetting the frying part.
Yamarita can be prepared with left-over boiled yam. I like thinking of it as the perfect thing that can happen to boiled yam. Its recipe reminds me of over-ripe plantain and ukpo-ogede
Yamarita is an exceptionally easy meal to prepare; it will surprise you to find out just how easy it is. …… Keep reading>>>>>>
Orishirishi Green Vegetable Stew or Efo-riro with Yam Cubes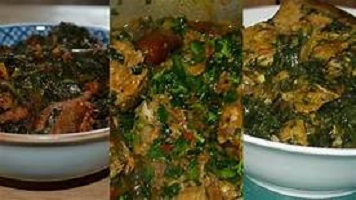 My recipe today is Orishirishi Green Vegetable Stew or Efo-riro by tradition prepared by the Yoruba people. Efo-riro is a healthy vegetable soup that is native to the Yorubas of Western Nigeria
Simply put this is a vegetable in a tomato/pepper stew sauce. The vegetable of preference could be Shoko or Gbure (generally called green amaranth). …… Keep reading>>>>>>
How to Make Fried Yam and Pepper Sauce-Ata Dindin /Shito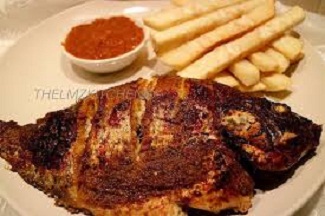 Fried Yam is an easy dish to serve on its own or with other meals; nothing can compare to a good fried yam recipe when you are looking for home-style comfort food.
Yam is a staple in Nigeria. A great number of yams in the market are from the Northern parts of the country.
I love eating yam. My love for yam is beyond what you can fathom. I can cook, roast, pound, and even fry it. Yam fries are my favorite. …… Keep reading>>>>>>
Nigerian Fried Yam and Fish Sauce Recipe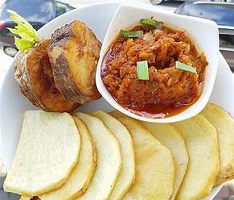 Fried yam and fish sauce is a popular street snack in Nigeria, in today's recipe, I will be sharing Fried yam with healthy fried fish accompanied with special chili sauce. …… Keep reading>>>>>>